CAYC Snooker Challenge
Published 15:22 on 3 Feb 2020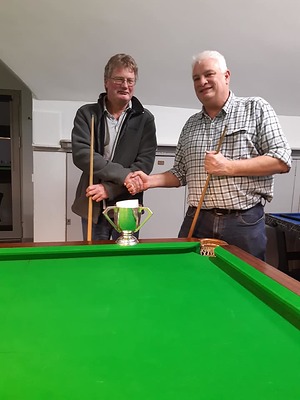 The Snooker Challenge took place throughout December, with 16 players taking part and thoroughly enjoying the competition, with the top prize of a turkey for Christmas!

Congratulations to Brian Willis, who won 2 frames to nil. It was great to see the table used!
Many thanks to Michael and Suzanne Rankin for co-ordinating the draw & the updates on FaceBook!

Last updated 16:13 on 11 March 2020