Commodore's Night
Published 15:36 on 3 Feb 2020
Commodore's Night was held on Saturday 25 January.

After Commodore Paul Abraham gave an entertaining overview of 2019, two special awards were made.
The Workman Plate was awarded to "Action Man" Tom Rafferty for his fantastic efforts as a volunteer.
The Commodore's Bell was awarded to the CAYC Junior Committee for their fabulous efforts throughout the year.
Afterwards, there was a fabulous supper followed by music by Stevie Mac.
Thank you to all involved in organising and all who made or contributed to such a lovely meal.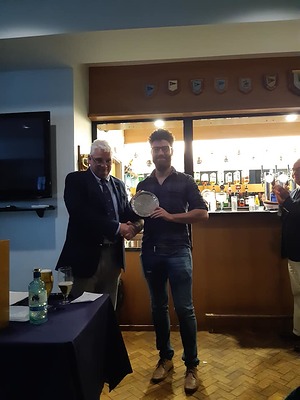 Last updated 16:13 on 11 March 2020